When Feathers Fly, 2018
1-Channel Video, Colour, Sound (8:06 min.) 
No Nation Gallery, Chicago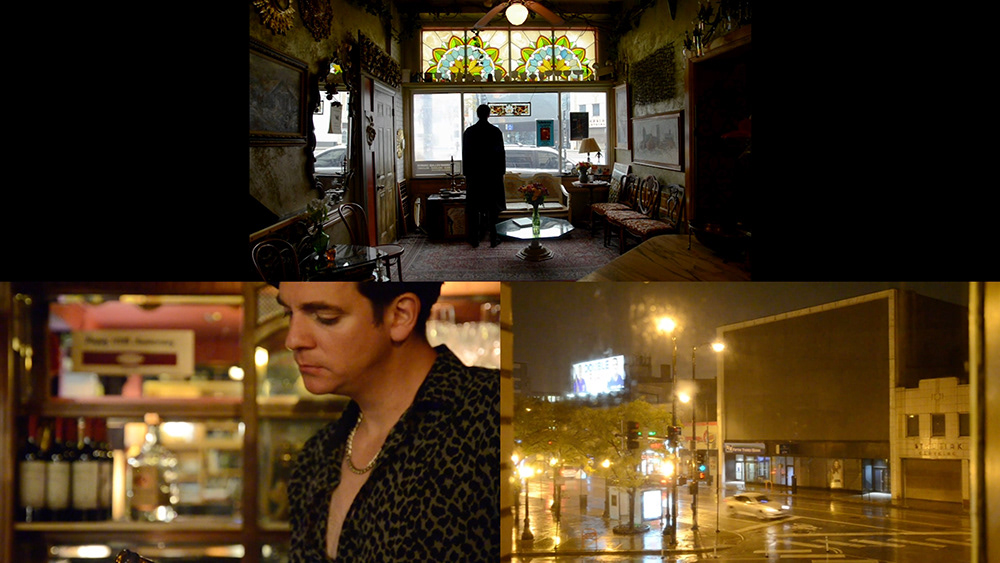 Der Künstler nimmt verschiedene Identitäten an, die sich auf seine Familiengeschichte und persönliche Erinnerungen und die Themen Integration und den amerikanischen Traum beziehen. Die Komposition von Fragmenten schafft parallele Realitäten und eine alternative Gegenwart. Das Filmmaterial entstand ausschließlich im Chopin Theatre in Chicago.
The artist performs and takes on different identities that reference his family history and personal memories dealing with integration and the American dream. The composition of fragments creates
parallel realities and 
alternative presents. T
he footage was recorded exclusively in the Chopin Theater in Chicago.