SUSHIBOX, 2005
Interactive installation, 1-channel video, 4:05 min.
U-Bahnhof Alexanderplatz, Berlin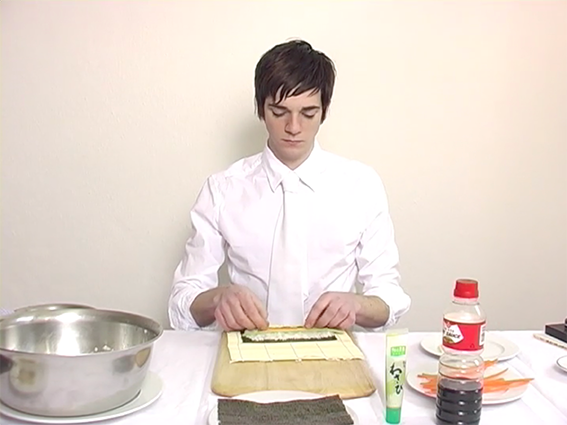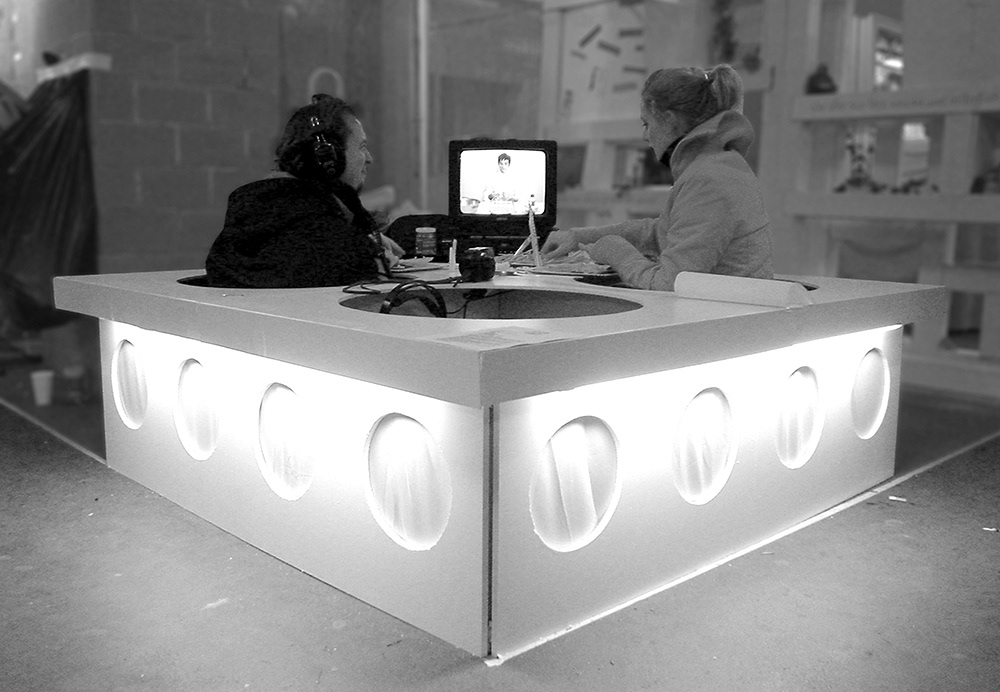 Die SUSHIBOX bietet die Möglichkeit, anhand eines Lehrfilms innerhalb von 4 Minuten die Zubereitung von Sushi zu erlernen und vor Ort durchzuführen. Die weiß lackierte Holzkonstruktion lässt sich wie ein Spielbrett zusammenfalten. Durch das Sitzen in den runden Öffnungen werden die Nutzer sebst zum Sushi. Mit Kopfhörern folgen diese den Anweisungen des Lehrvideos. Alle notwendigen Zutaten befinden sich in versenkten Schalen in der Arbeitsplatte.
This micro-architecture was to represent an interactive element as well as good mobility. The SUSHI BOX was presented at Berlin's Alexanderplatz. There, its suitability was put to the test: with the assistance of an instructional film, it offered users the opportunity to learn how to prepare sushi in four minutes and to taste it on the spot.