Am Horn gepackt – Grab it by the Horn, 2018
Interactive Installation
August-Baudert-Platz (Bahnhofsvorplatz), Weimar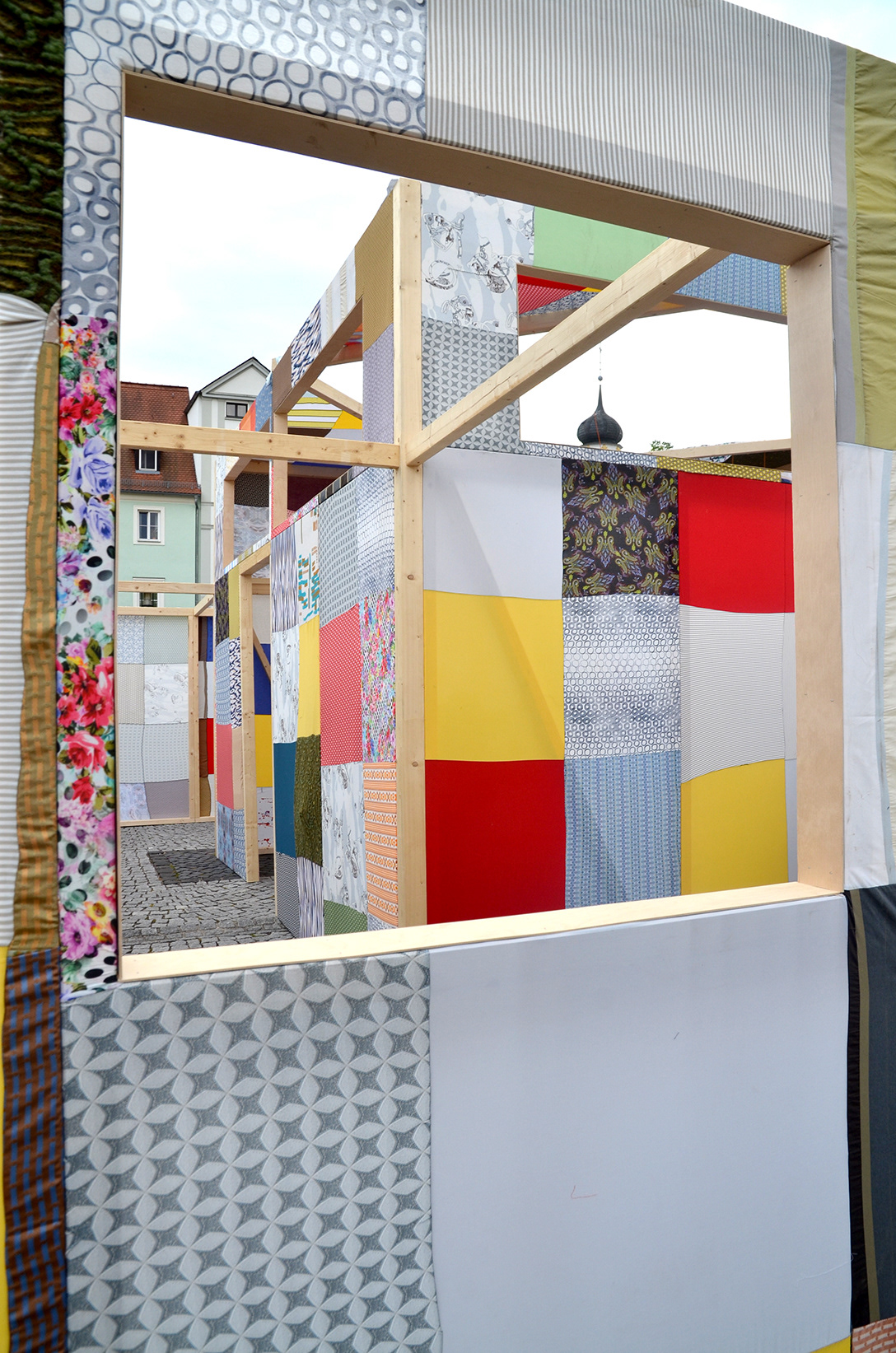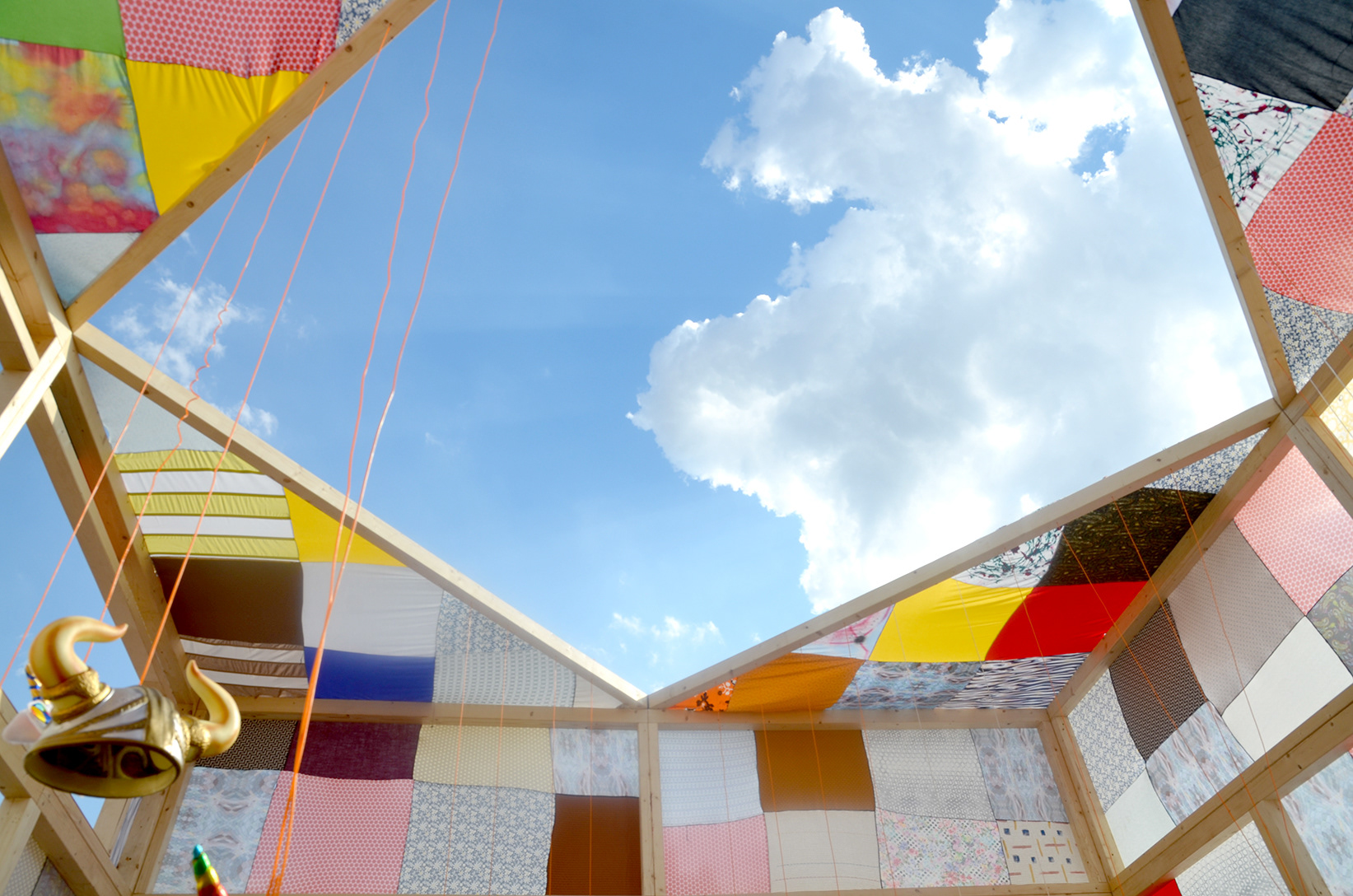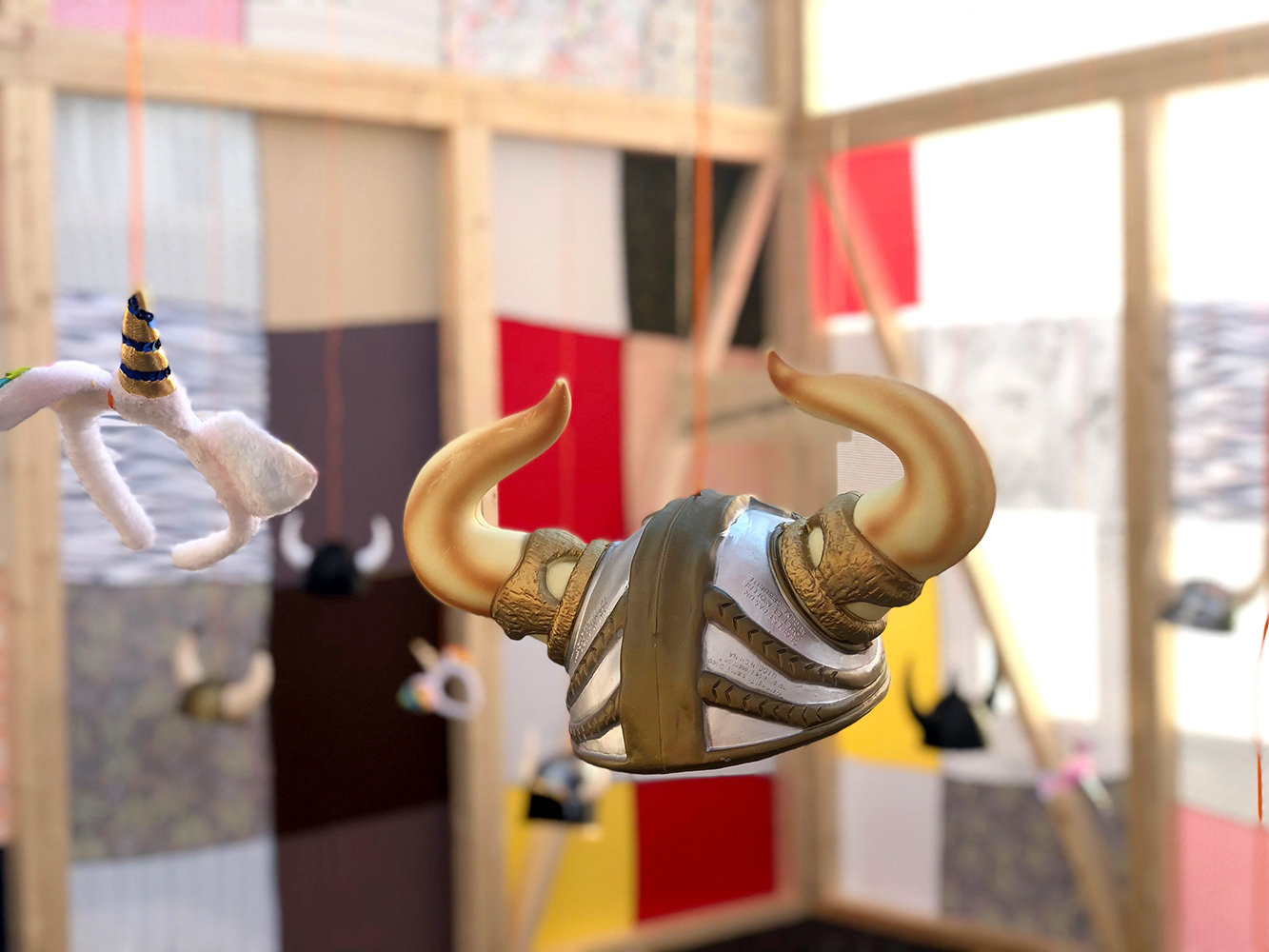 When the Bauhaus opened in Weimar, it was one of the first institutions of its kind to accept women. However, the first women at the Bauhaus were assigned to the textile workshop, which was also referred to as the women's department. Only a few women stood up to the prevailing stereotypes and completed their training in other areas such as the metal workshop. 

The installation is a replica of the "Haus am Horn", the first Bauhaus model residence, made of fabric – the material most often used by the first female students at the Bauhaus. With its patterned and colorful swaths of fabric donated by various individuals and companies and designed by men and women from Weimar, the patchwork structure is a cheerful statement for gender equality. The titel "Grab it by the Horn" is also referencing Donald Trump's infamous quote "Grab her by the pussy". 
Special thanks to StudioU&N Textil GmbH, Schewe Textil GmbH, Ingenieurbüro Matthias Münz, Werkstatt Franz Adler, Konstantin Richter, Frieder Weißbach und Marcus Pester-Weißbach. 
Thanks to Kata Adamek, Constanza Carvajal, Jonas Deuter, Rouven Faust, Maja Franke, Nelson Gebhardt, Franziska Heese, Julia Korrek, Bertolt Meyer, Franziska Mußmächler, Alfred Nehls, Franzi Niehaus, Ann-Marie Panev, Jacob Püthe, Hans-Jürgen Roß, Chris Stepan, Angelika Waniek, Hannah Waniek, Julia Wolf and Luise Ziezio.