Feel the Weight, 2017


1-channel video, sound, colour, 4:55 min.
In cooperation with Angelika Waniek
Performers: Henriette Aichinger, Jaime Gil Leal, Michael Hahn, Maryna Ianina, Rebecca Köhler, Johanna Urban, Sophia Küster, Gerald Ridder, Lea Rika Ross, Zäzilie Schilling, Clemens Sett, Rita Wallace, Hannah Waniek, Julia Wolf


Nikolaikirchhof, Leipzig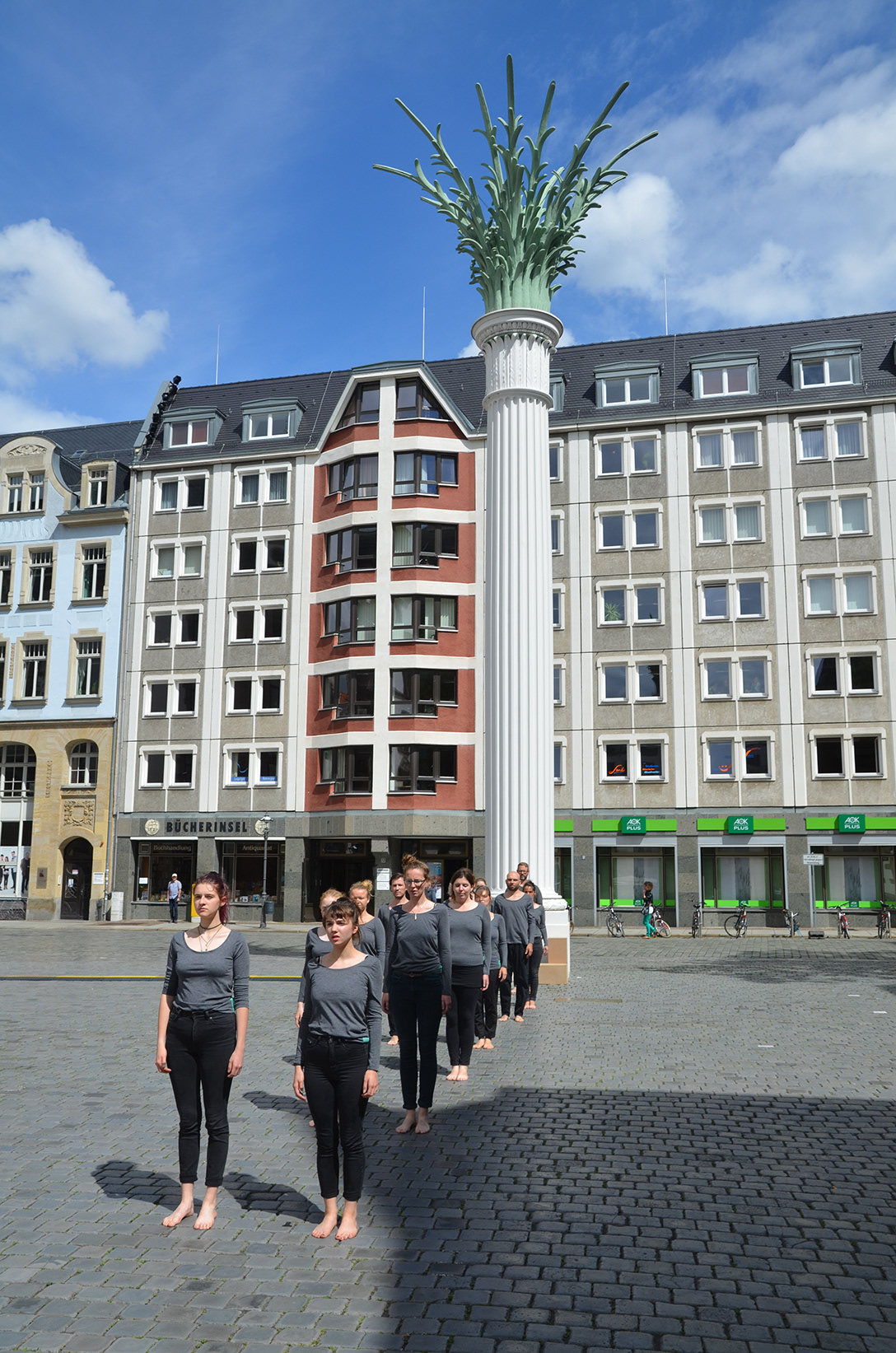 In der gemeinsam erarbeiteten Performance Feel the Weight legen 14 Performer*innen die Nikolaisäule in Leipzig, ein Zeichen der friedlichen Revolution, imaginär zu Boden. 
Die Arbeit thematisiert gesellschaftliche Transformationsprozesse. Sie verdeutlicht unsere Verantwortung für Werte wie Freiheit, Frieden und Solidarität - Werte, die in unserer fragilen Gesellschaft immer wieder neu ausgehandelt werden müssen. Die Performance entstand im Rahmen des Kunstfestivals Art for Social Change der Weltgemeinschaft der reformierten Kirchen.
14 performers set the Nikolai Column in Leipzig, a symbol of the peaceful revolution, down
. The work addresses social transformation processes. It clarifies our responsibility for values ​​such as freedom, peace and solidarity - values ​​that need renegotiation in our fragile society. The performance was created as part of the Social Change Art Festival of the World Community of Reformed Churches.