Das Ende einer schönen Romanze,

2

0

19
1-Channel Video, Colour, Sound (4:44 min.), Object
Bonn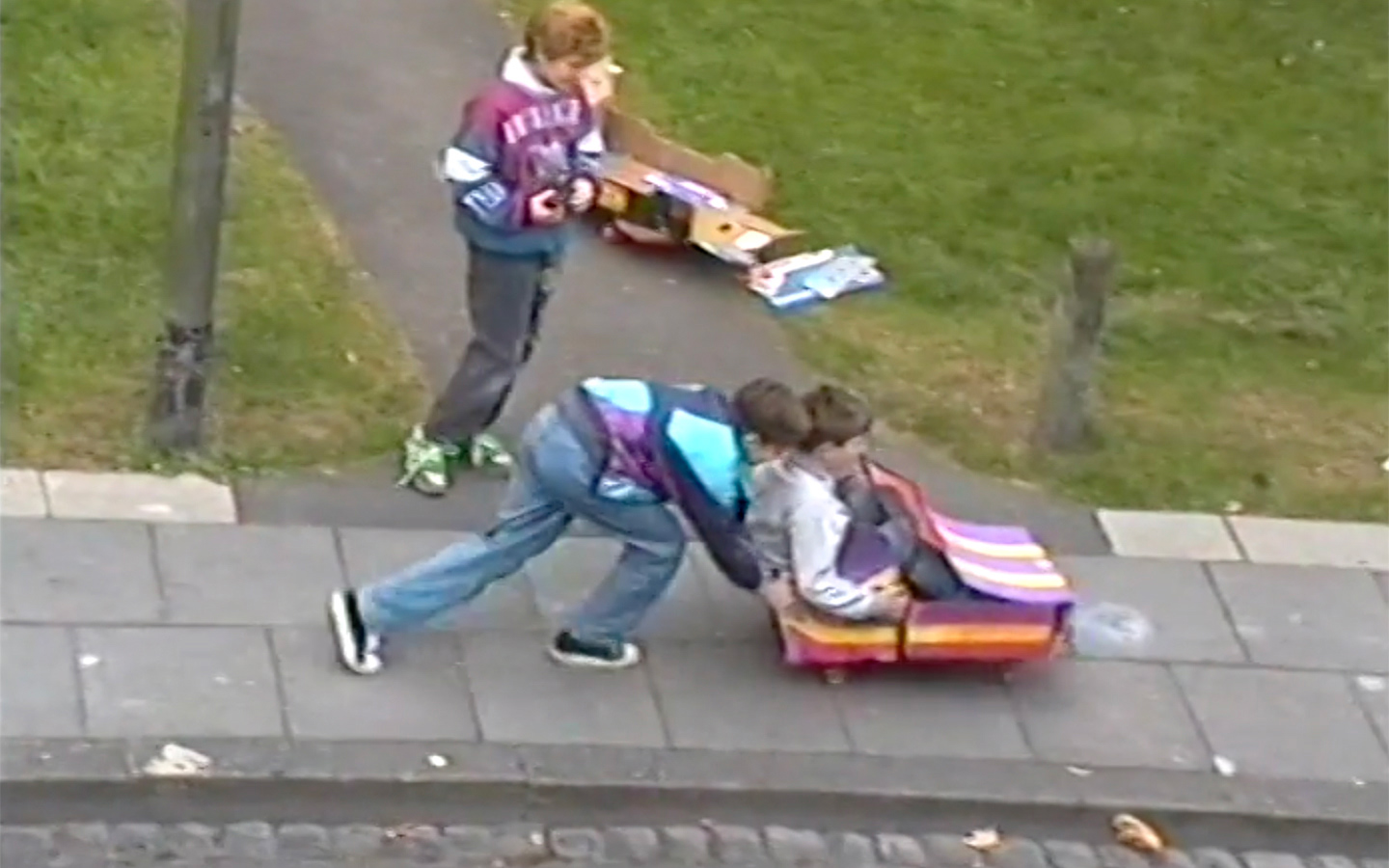 [English version below]
Das Video ist eine Komposition eines Familienvideos aus dem Jahr 1992, das den Künstler mit 

seinem

 Bruder und einem Freund bei mehreren Seifenkistenfahrten zeigt, während sie einen steilen Bürgersteig hinunterrollen. Das dazugehörige Objekt (80cm x 20cm x 45cm) ist eine Rekonstruktion der Seifenkiste aus dem Video. Die Seifenkiste wird g

leichzeitig als 3D-Objekt im Video neu geschaffen. Die Arbeit oszilliert zwis

chen Erinnerung, Vergessen, Verlust und Konservierung.
The video is a composition of a family video from 1992 showing the artist with his brother, and a friend at a soapbox ride, rolling down a sloping sidewalk. The accompanying object (80cm x 20cm x 45cm) is a reconstruction of the soapbox in the video. At the same time the soapbox is reconstructed as a 3D-object in the video. The video oscillates between memory, forgetting, loss and preservation.